2022 Urban Adventure Day Camp – Registration is now OPEN!
About YMCA Day Camps
YMCA Summer Day Camps are so much more than fun in the sun!  Our camps are structured around active living and recreation, where each child's interests and individuality can be celebrated.  Campers will enjoy outdoor activities, sports, swimming, and outings into the community, in addition to explorations into the creative arts and sciences.
What is Urban Adventure Day Camp?
It is a traditional summer day camp offering an additional focus on social skills and belonging. Campers will jump into summer through natural outdoor spaces in and around the community in Moose Jaw. With the added experience of developing campers' skills towards confidence, creating new friendships and building resiliency.
Urban Adventures will include activities like canoeing, archery, crafts, and games while matching daily fun themes:
Meet Me Monday – Campers will play games and icebreakers to start the relationship building such as name games & more!
Team Up Tuesday – Explore sports! Team up & play a variety of outdoor sports, sport themed crafts and teamwork projects.
Wakamow Wednesday –Experience a true camping day in Wakamow Valley, with canoeing, archery, bonfires and more fun filled activities!
Imagine That Thursday– Focusing on building & artistic challenges to have LEGO relay races, STEM building, and embracing creativity all day!
Splash-tacular Friday – Fridays are for WATER! Slip & sliding, water balloon activities & spending the afternoon swimming at the Kinsmen Sportplex.
For full details on all the Urban Adventure Summer Day Camp,
check out our guide below!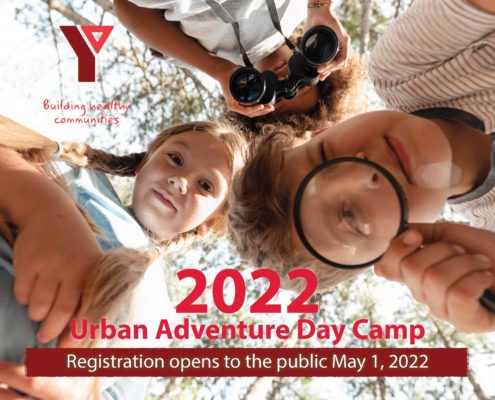 Call the Front Desk (306)757-9622 to register.
*Payment required upon registration*