We are the premier values based builder of health, leadership and personal development.
We are a charitable association open to all, dedicated to developing leadership and to enriching our community and people at every stage of life.
The YMCA in Canada is dedicated to the growth of all persons in spirit, mind and body, and to their sense of responsibility to each other and the global community.
YMCAs in Canada are individually and jointly committed to achieving and upholding the following shared vision:
Together…
We are building stronger kids, families and communities.
We are making our communities better places for everyone to live.
We have more people joining with us as participants, members, volunteers, staff, donors and partners.
We are a thriving and vibrant network that exchanges ideas, information and expertise in faster and better ways.
We help and support each other more than ever.
We are a leading Canadian charity.
We are the YMCA.
Steve Compton, Chief Executive Officer
Vicki Siwic, Chief Financial Officer 
Randi Bodas, General Manager, Childcare Services
Daryl Hoffman, General Manager, DfM
Amy Kent,  General Manager – Health, Fitness & Membership
Alex Rhead,  General Manager – Community Development Programs
Todd Sandin, General Manager, Fund Development, Marketing and Communications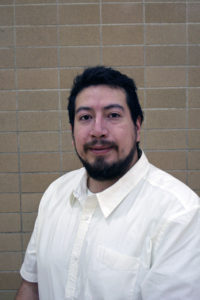 Jeff Wolfe, Interim General Manager of Facility and Assets
Darcie MacIsaac, Senior Director, Human Resources, Payroll & Benefits
Favour Oinu, Executive Assistant/Office Manager
The Young Men's Christian Association (YMCA) is an international charitable organization that promotes the development of individuals in spirit, mind, and body. Founded in London, England in 1844 by George Williams, the YMCA provided spiritual improvement for young men confronted by the temptations of modern urban life. The first North American association was established in Montreal in 1851 and a Canadian National Council was created in 1912. 
Citizens of Regina founded a provisional YMCA in 1890. Activities were conducted in various downtown churches, halls, and homes until a permanent meeting place was built in 1908. Located on the corner of 12th Avenue and Cornwall Street, the city's first YMCA was partially destroyed by the REGINA CYCLONE of 1912. It was rebuilt and used until 1959 when a new facility was constructed on the corner of 13th Avenue and Smith Street, the association's current location. Renovated in 1976 and again in 1992, the YMCA became the Family YMCA of Regina in 1980.
Sources indicate that the YMCA of Saskatoon was established in 1905 while others suggest 1908. The Association operated out of temporary quarters until its first home opened in 1912. The facility, located on the corner of Spadina Crescent and 20th Street East, served as a convalescent hospital and vocational training school for returned soldiers from 1917 to 1920. The YMCA reoccupied the premises in September and remained there until its present facility at 25-22nd Street East opened in 1969. The YMCA serves over 6,000 children, youth, adults, and seniors annually.
The Moose Jaw YMCA was founded in 1905. It occupied the second floor of the Masonic Temple on Main Street North before moving to a permanent location on 23 Fairford Street East in 1909. In 1954, the men's organization joined with the city's YOUNG WOMEN'S CHRISTIAN ASSOCIATION to form the YMCA-YWCA of Moose Jaw. The combined Association's current facility at 220 Fairford Street East was opened in 1973.
Today the YMCA serves people of all genders regardless of age, race, or religion. Although it is best recognized for its promotion of fitness and recreation, the YMCA also provides childcare, employment training, and adult education programs.
Source: http://esask.uregina.ca/entry/young_mens_christian_association_ymca.html