The YMCA is a place where you can try something new, connect with others and stay healthy in spirit, mind, and body. Whether your goal is to reduce stress, train for a race or just feel healthier, we're here to help! Learn about all the different ways to be active at your YMCA.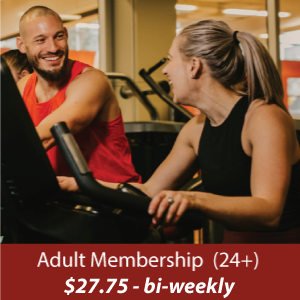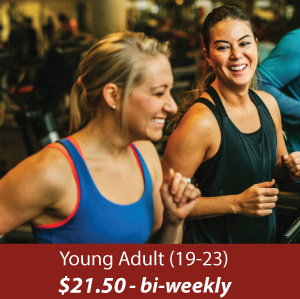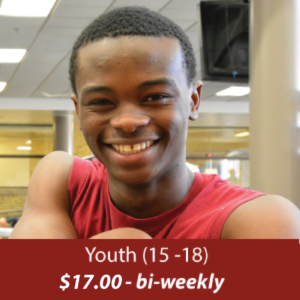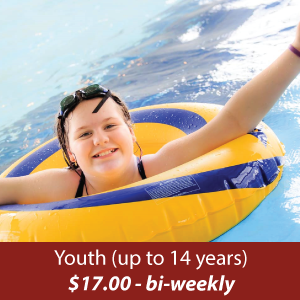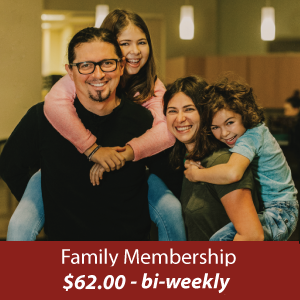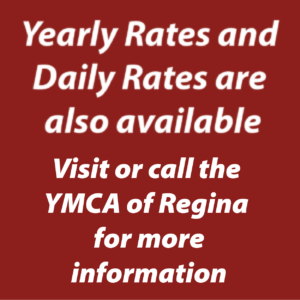 *GST not included – All new memberships are subject to a $65 joiner fee
Membership Benefits
No contracts or cancellation fees*
Guest passes for friends and family (subject to capacity)
Early and discounted registration for programs
Family Swim & drop-in gym time for the whole family
Access to weekly drop-in fitness classes
Free swimming lessons from infant to adult
Free fitness orientations to Conditioning Centre and equipment
Children's and teen classes – physical literacy, crafts, cooking, and leadership
Discounts on summer day camps
FINANCIAL ASSISTANCE FOR MEMBERSHIP
YMCA of Regina would like all members of the community to take part in its programs and enjoy its services regardless of economic circumstance. Financial Assistance is available for those who feel they would benefit from joining the YMCA but are financially unable, not unwilling, to pay the full general membership fees.
Our Financial Assistance Program is supported by dollars raised annually through our Strong Kids Campaign. It is through the generosity of our YMCA family and friends that everyone can have a YMCA experience.
HOW TO APPLY
1) Complete the Membership Assistance Application Form and acknowledge the terms and conditions on the application form.
2) Gather a Notice of Assessment (NOA) showing the net income for each income earner 18 and older in your household. One NOA is required for each adult even if the total net income is zero.
3) Bring the completed application and Notice(s) of Assessment, void cheque or banking information to the YMCA of Regina for review.
**NOTE** Re-application is required at the expiry of each Assisted Membership term.
FREQUENTLY ASKED QUESTIONS
Q: Who is eligible for the Membership Assistance Program?
Anyone whose financial circumstances make them willing but unable to pay the full fee for general membership.
Q: How does the YMCA determine how much I pay?
The program is developed so each family or individual will contribute a portion of the full fee based on annual household incomes. The amount varies depending on the financial needs of the household income earners and a sliding scale of LICO (Low Income Cut Offs) as determined by government agencies such as Social Services.
Q: How do I pay for my membership?
All applicants must pay their first payment upfront when they join, subsequent payments are arranged through automatic withdrawal from a bank account or charged to a credit card. Those who do not wish to provide banking information can pay for three months in advance.
Q: Where does the money come from to support the YMCA Financial Assistance Program?
The YMCA of Regina raises money through its Strong Kids support campaigns and donations from organizations and individuals.
Q: Is it possible to join the YMCA for free?
No. Everyone must pay a portion of the membership fees.
Q: If I receive financial assistance, what is expected of me?
All information you provide will be kept confidential. We expect the same confidentiality from you. A YMCA membership also requires a commitment to maintaining good payment status and abiding by the YMCA core values: Caring, Respect, Honesty, Responsibility, and Inclusiveness
Q: What is the cancellation policy for the Financial Assistance Program?
Assisted members are required to provide 14 days' written notice of their decision to cancel their membership.
*The YMCA of Regina requires written notice for all membership cancellations. Cancellation requests will not be taken over the phone without written authorization from the member, or in the case of minors a parent or guardian of the minor member.
All memberships will be canceled within 14 days of receiving written request or at the end of the current bi-weekly term whichever is first.
To cancel your YMCA of Regina membership please email us noting your full name, mailing address, and YMCA pass number. All email cancellation requests must be sent to info@regina.ymca.ca. 
To cancel your membership in person please visit the staff at the membership services desk, 5939 Rochdale Blvd. where a cancellation waiver will be signed by the member prior to processing.