At the YMCA, you can try something new, connect with others, & stay healthy in spirit, mind, and body.
Whether your goal is to reduce stress, train for a race or just feel healthier, we're here to help!
Learn about all the different ways to be active at your YMCA.
Membership Benefits
No contracts or cancellation fees*
FREE swimming lessons for children & adults
FREE YThrive fitness programming
Access to swimming pools for lane & family swimming
Guest passes for friends and family (subject to capacity)
Early and discounted registration for programs
Hot tub & steam room
Access to daily/weekly drop-in fitness classes
Free fitness orientations to Conditioning Centre and equipment
Children's and teen classes – physical literacy, crafts/activities, and leadership
Discounts on summer day camps
Child minding services during programming
Multi-storey play structure & mini-structure
Drop in court sports: Basketball, Pickleball, Volleyball
Access to all YMCA's across Canada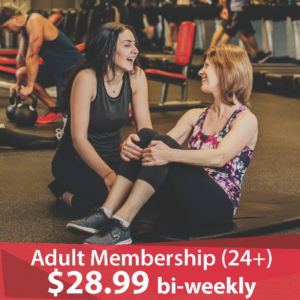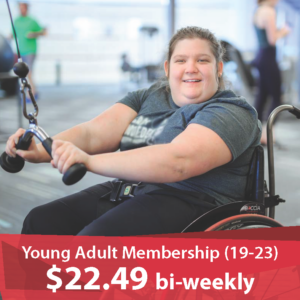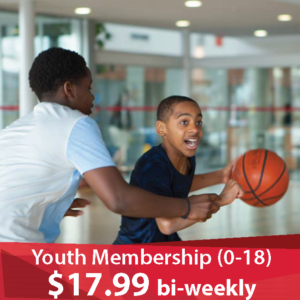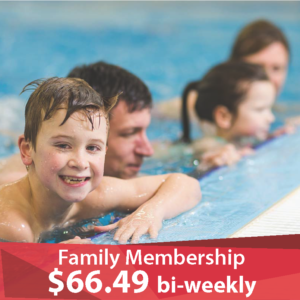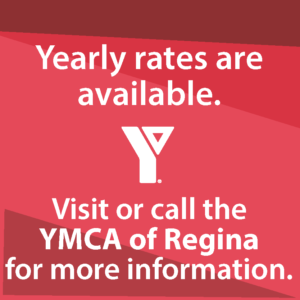 *GST not included – All new memberships are subject to a $65 joiner fee
Financial Assistance is available for those who feel they would benefit from joining the YMCA but are financially unable, not unwilling, to pay the full general membership fees. For more information on our Financially Assisted Membership Program, click here.