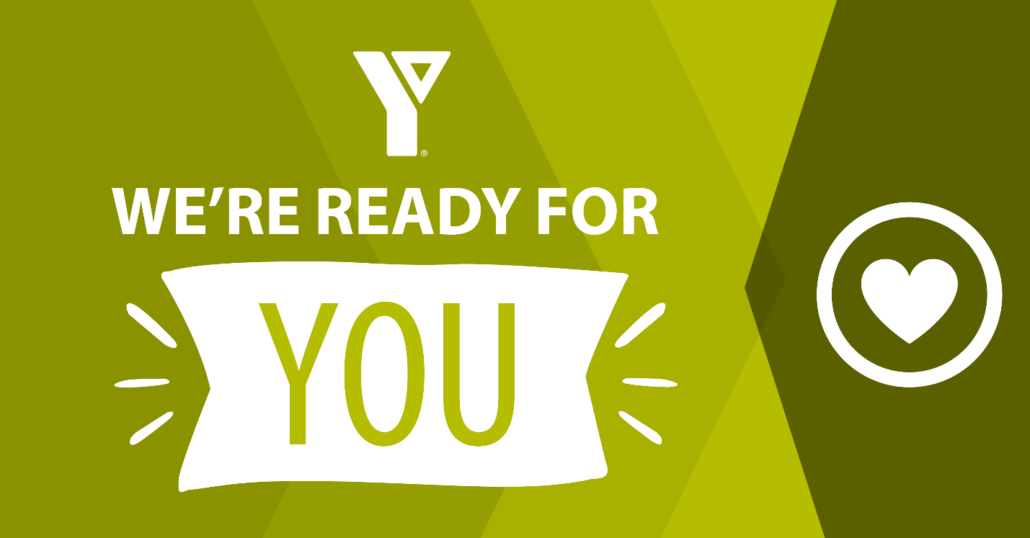 July 2020
To our valued members,
Please find the latest Association update regarding the services and facilities that have become available for reopening with the recent Phase 4 announcements. We are truly excited to reopen and are ready to welcome you back. The YMCA staff team has been working hard to provide a safe and welcoming environment, meeting or exceeding all required and recommended provincial guidelines.
In the short term, our locations will have modified hours of operations and some capped service offerings to meet the new required guidelines placed upon us. This impacts how we are able to operate until a majority of members are ready to return. We have structured the current hours by location to reflect our peak usage times from before we temporarily closed our doors in March.
We acknowledge that some of the measures we have temporarily put into our reopening plans are not completely favourable to everyone, yet these measures are needed to ensure the long-term operation and viability of our Association.
We are currently evaluating extending our operating hours for September pending member attendance and interest. This would include earlier opening times, evenings and weekend offerings. Even though our offerings may not be as they were a few months ago, we ask that you please stay with us during this adjustment period until we can return to as normal of operations wherever we are able.
For the most up to date listing of what is available at your YMCA, you can visit regina.ymca.ca/services.
Membership Options
With opening our Downtown location on August 4th, we wanted to provide you with your options regarding your membership.
We understand that everyone is facing different circumstances and wanted our members to have flexibility with how they can manage their membership.
For those who have already reactivated your memberships, no action is required on your part. We thank all those members for their commitment to the YMCA and for staying with us.
---
OPTION 1 – MY MEMBERSHIP WILL BE AUTOMATICALLY ACTIVATED AUGUST 4th
All memberships will be reactivated Tuesday, August 4th, with automatic membership bi-weekly billing to begin on August 15th. We hope that you will continue to remain a member and support this challenging time in our history and community. No action will be required on your part and your membership will be ready to use on August 4th at any of our locations.
---
OPTION 2 – CONTINUE WITH MY MEMBERSHIP ON HOLD UNTIL SEPTEMBER 30th 
If you wish to continue to have your membership on hold, you may do so until September 30th, at which time automatic billing will be reactivated shortly after.

---
OPTION 3 – CANCEL MY MEMBERSHIP  
You have the choice to cancel your membership at any time if these options are not suited for you and your family at this current time. When you are ready to return on your schedule, memberships may be subject to a one-time rejoining fee.

---
The YMCA of Regina over its rich history has survived and endured through world wars, depressions, famines and past pandemics among many other challenges. We rise above these based on the strength of the people that make up the fabric of our association, which is you, and your support at this time is critical.
Thank you for all you do and we hope to see you soon.
---
June 29th, 2020
To our valued members,
We are excited to share with you this latest update about our Association and our continuing re-opening plans.  The past few weeks have been exciting and at times challenging with ever-changing information, and preparing the facilities for our guests.
We have received many great questions regarding our re-opening plans from members and we will continue to provide you the most up to date information as it becomes available.
One of the main questions that we receive is "Why are services not immediately available when announcements are made that restrictions have been lifted?"
As dates are revealed within the Re-Open Saskatchewan Plan, there are typically a large number of guidelines and regulations released after those announcements that we will continue to strictly adhere to. In addition, some of these announcements are made quite rapidly and without prior notice to affected organizations such as ours.  With an Association our size and our variety of service offerings places us in a position that we must completely revamp how we operate within those guidelines.
We also want to make sure that regardless of announced dates, that we are committing to providing an environment that is as safe and welcoming as possible for our members, guests, and staff.
This includes staff recalls, increased training for our front line membership staff, maintenance team members, and educators on enhanced cleaning and sanitation, safety protocols, and proper use of PPE.
This will also apply to upcoming announcements of a date that allows indoor aquatics facilities to open, specifically impacting our Northwest and Downtown locations.  After our temporary closing in March, we decided to shut down our pools and hot tubs in both locations as a cost-saving measure as continued operations would take a significant amount of resources to maintain.
To bring our Aquatics amenities back online will take a considerable amount of time as we need to ensure proper temperature, ventilation and chemical treatment of the water is within the update provincial guidelines for members to use.  In addition, we would need to be confident in providing properly accredited staff members trained in any new requirements to supervise activities in our Aquatic Centres.
We know that our members are truly excited about getting back to their Y as soon as possible and that sometimes delays or changes from previous experiences can be at times frustrating. With our Northwest location having recently opened on June 22nd, our East location opening on July 8th, and our Downtown location opening pending further announcements under Phase 4, we are looking forward to seeing you all again soon.
Thank you to everyone for the patience, understanding, and words of encouragement as we continue to work through this together.
---
June 1st, 2020
To our valued YMCA of Regina community members,
Under Phase 3 of the Re-open Saskatchewan Plan, gyms and fitness facilities will be allowed to open under restricted services and specific guidelines as of June 8th.
Our Association has been working excitedly to prepare for our reopening and to evaluate our various facilities and operations to ensure the safety of our members, staff, volunteers, and childcare families.
With health, safety and the provincial requirements in mind and recognizing the unique operations each of our various locations, the YMCA of Regina will be bringing locations back online through a staged opening approach. This will allow us to configure our facilities for social distancing, provide our staff with increased protocol training and to secure the proper level of supplies to provide the safest experience possible for all our guests.
Based on this, the Northwest YMCA location will be the first centre to open on Monday June 22nd, followed by our East YMCA location 2 weeks later, July 8th.
At this time, our Downtown YMCA location will be scheduled to open pending the announcement of a Phase 4 date through the Re-open Saskatchewan Plan, which includes the opening of aquatic facilities, court sports and other programs. We are also hopeful this will allow the easing of current restrictions in phase three regarding locker rooms, showers, hot tub, saunas, and other services.
Based on feedback from our recent member survey, this time frame will also allow us to evaluate the hopeful return of our members who prior to the pandemic, worked primarily in the Downtown area.
This staged approach will allow us to monitor our member traffic for all locations and to be able to scale our operations as demand for our services increase. As one of the community's longest operating charities, we must balance our future financial sustainability alongside being able to meet the needs of the families and community we continue to serve.
During this time, member accounts will remain on hold until you choose to come back to our facilities. We understand that everyone's comfort level in returning may be different and wanted to provide our members with the flexibility in returning when they are ready.
We are also aware that with the summer months quickly approaching that many of our members and families participate in outside activities to take advantage of the season.
In the next few days, we will release specific member guidelines on reactivating your membership, which services will be available under the new guidelines, and how we are working to keep you safe during this challenging time.
Please bookmark this page or follow our social media channels for further updates as they become available.  You can also visit our FAQ section at the bottom of this page for responses to the general questions we receive.
Our sincerest appreciation for all your support and patience, and for staying with us.
---

May 22nd,2020
With the recent announcement by the Government of Saskatchewan of June 8th being set as the tentative date for Phase 3 of the Re-Open Saskatchewan plan, the YMCA of Regina is continuing to work on our opening strategy for our health and fitness facilities and preparing for the increase to the number of allowable spaces for childcare centres.
Today the Government of Saskatchewan released its guidelines on the necessary measures that will need to be followed throughout these next phases.
As our Association reviews these guidelines, we will continue to provide an update to the community on what our comprehensive opening strategy will look like.
Please check back often for the most up to date information, and we look forward to seeing you soon.
---
April 29th, 2020
To our YMCA of Regina community,
I hope this update finds you and your families safe, healthy, and well during these uncertain and challenging times.
With the recent announcement of the Re-Open Saskatchewan Plan and the tentative timelines that certain areas of the economy will be allowed to begin reopening their doors, we are cautiously optimistic that we will be able to welcome our members back to our facilities in the near future. The Government of Saskatchewan has authorized the reopening of health, fitness, and aquatic centres in phases 3 and 4 of the plan.
While specific dates are yet to be announced for Phase 3 and 4, we are working on reopening procedures in consultation with public health and other agencies to ensure we will meet all requirements and to be fully compliant with the new operational realities.
We are carefully reviewing our overall operations to determine on how to best reopen our various YMCA facilities while ensuring the safety of our members, our staff, volunteers, and the public.
There will be a staged approach to the offering of YMCA programs and services which will be based on safety, member attendance, staff supports, and long-term fiscal sustainability.
This will mean that certain programs and amenities will need to be modified or continue to be on hold or suspended to allow us to introduce and maintain these new protocols within our facilities.  We will continue to work with the proper agencies to modify or adjust our operations as needed and provide updates to you for changes in operations as they evolve.
Since the beginning of the pandemic in our community, YMCA childcare has continued to support families through providing childcare to essential services families at our school-based locations and to our YMCA families at centres across the community in Regina and Moose Jaw.
Within our childcare centres, we continue to work in partnership with the Government of Saskatchewan towards solutions to be able to provide care to those families returning to work.  Our first priority at all times is the health and safety of all those attending our centres.
Within the current operational policies and health and safety requirements, we are limited by the number of spaces we can provide within our childcare centres.  We extend thanks to our childcare families for their understanding during this time as we work through this together.
We are in regular contact with our counterparts within the government to continually develop and work through solutions to be able to provide safe and reliable care to families requiring support.  Our sincere appreciation goes out to our front-line educators for the care and dedication provided to families during this pandemic.
In the meantime, we encourage our members and their families to check out the great content available for free through YMCA at Home.  Staying active and engaged with great free content for all members of your family is just a simple click away.
While we work towards welcoming back our members, we thank you for all your patience and support during this challenging time.  We have been truly humbled by the messages of support we have received, and by the tremendous number of members who have asked us to reactivate their membership accounts as a donation to contribute to the sustainability of your YMCA.
With gratitude,
Steve Compton
Chief Executive Officer
---
March 16th, 2020
Our YMCA continues to take action to minimize the risk of COVID-19 exposure for the YMCA Community and members of the public. As a result, the following actions are effective Monday, March 16th, 2020 at 11:59pm.
These actions come after careful consideration and as always, the YMCA of Regina looks to credible experts such as the Saskatchewan Health Authority, Health Canada and the World Health Organization as the source for current factual, information.
While there have been no reported cases within the YMCA of Regina Association, we believe that to help prevent the further spread of the virus, we have decided to make the very difficult decision to suspend operations in the following areas:
• All YMCA of Regina health, fitness and aquatic centres are closed, and all related health, fitness and aquatics programs, services and rentals are canceled effective Tuesday, March 17th until further notice
• Community Development programs in both Regina and Moose Jaw will be suspended effective March 17th until further notice
• Before and After School Programs and Early Learning Centres in both Regina and Moose Jaw will be suspended as of March 20th until further notice
At this point, all childcare Centres in both Regina and Moose Jaw will continue to operate as normal, except for those locations that are operated within the public and separate school systems. We are currently investigating how those centres within joint-use facilities will be affected going forward.
To help assist in our prevention efforts, upon arrival to any childcare centre, a staff member will be taking the temperature (underarm) of children and asking a few questions related to the symptoms of COVID-19 in alignment with the Government of Saskatchewan's recommendations. This will be effective as of Tuesday, March 17, 2020.
Your health and wellness remain a priority for us. Please know this is a pre-emptive solution to try to slow the spread of COVID- 19 in our community. During this shutdown, we'll be committing to a deep clean of our facilities and centres.
With regard to your membership with the YMCA of Regina, we will be placing all membership payments on hold while we work toward an opening date in the future. With this temporary shut down, we will review your account and adjust your membership term for the period of closure once we are open for business.
While we will endeavour to answer all your individual questions during this unprecedented and challenging time, please be aware that there may be a delay in our capacity to acknowledge all contact received during this time. We will provide updates as they become available through our website and our social media channels.
For our members who may be asking how you can help during this challenging time, we ask that you please help us in supporting the YMCA to ensure that we are able to work through this crisis together. As one of the communities' longest-running charities, we understand that we only exist because of your continued support.  Donations can be made at any time by visiting regina.ymca.ca/donate.
We ask that you consider if you are able to do so, donating the amount of your regular membership fee to the YMCA so that we can continue to operate now and into the future. We know your membership is very meaningful to you and that "meaning" lies in the relationships and memories you have built at the YMCA.
We truly understand how these difficult times are impacting all our members, participants, staff, and volunteers, and we sincerely appreciate all the understanding and patience as we work through this unprecedented time in our history together.
With gratitude,
Steve Compton
Chief Executive Officer
---