Staff Update – August 2019
It is with very deep emotions that we announce that Darcie MacIssac, PCP, Senior Director, Human Resources & Payroll will be leaving the YMCA of Regina as of August 23rd, 2019.
For the past many years, Darcie has been an instrumental part of the Senior Management Team leading human resources for the YMCA of Regina and providing strong support for all staff and volunteers.
Darcie was also a major part in supporting the YMCA of Regina's major priorities, as well as implementing a variety of functional changes behind the scenes that will help serve the YMCA of Regina many years into the future.
More importantly Darcie also helped the YMCA of Regina better recognize the good work our employees do daily and strove for the YMCA to be an employer of choice in the city of Regina.
"I am truly blessed to have been involved with the YMCA of Regina over these past many years, and thankful for the growth both personally and professionally I achieved during this time.  I will certainly miss being a part of this amazing long-standing Regina organization, but know that I take with me all the strong Y values I have come to embrace over the years.", stated Darcie of her transition.
We truly thank Darcie for her passionate dedication over the many years and sincerely wish her every success as she moves on to another chapter in her life.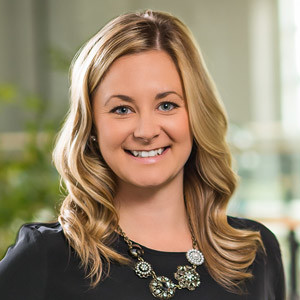 We would also like to announce that effective August 12, 2019, Ashley Wilke, CPHR, will join the YMCA of Regina as Chief Human Resources Officer to provide support in change management, performance management, training and development, labour & employee relations and organizational development and help provide direction and support to the Senior Management Team.
Most recently, Ashley worked with the Government of Saskatchewan, Public Service Commission, as a Human Resources Business Partner with many clients such as the Ministry of Highways and Infrastructure – Policy and Planning Division, Operational Standards, Corporate Services, Communications and Ministry of Agriculture – Corporate Services, Communications.
Ashley received her Bachelor of Arts through the University of Regina, obtained her Chartered Professional in Human Resources (CPHR) designation and is currently pursuing her Masters Certificate in Organizational Leadership through the Kenneth Levene, Graduate School of Business.
"I am a big believer in individual commitment to a team effort and I cannot wait to join the YMCA of Regina team and give my best to the organization", stated Ashley of her new appointment.
Ashley will be working closely on the transition with Darcie and is excited to learn more about the great work the YMCA of Regina does in the community.  Please join me once again in thanking Darcie for her many years of service and in welcoming Ashley to the YMCA of Regina in this new and exciting role.